vrk stationery tour ✨
---
Welcome~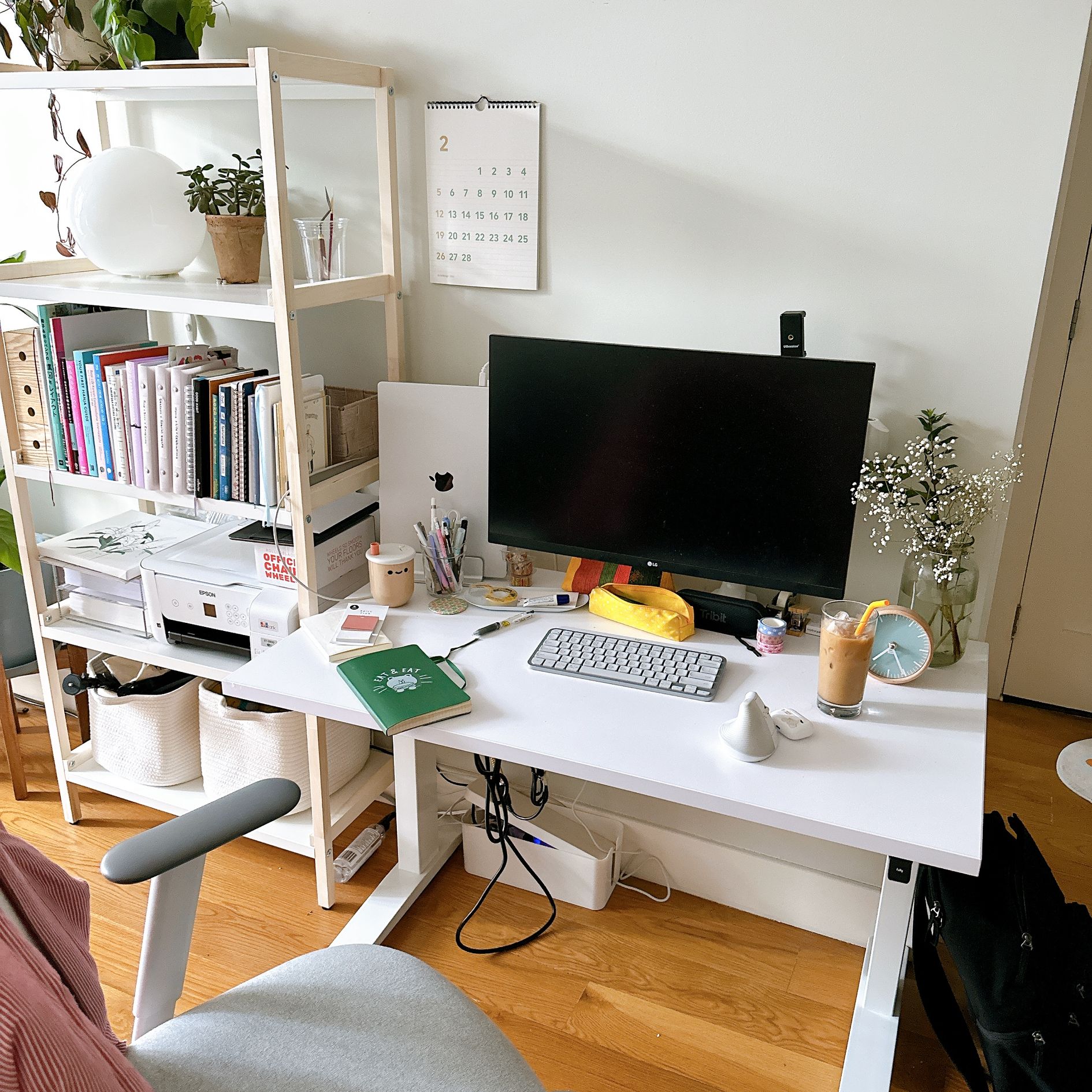 Journal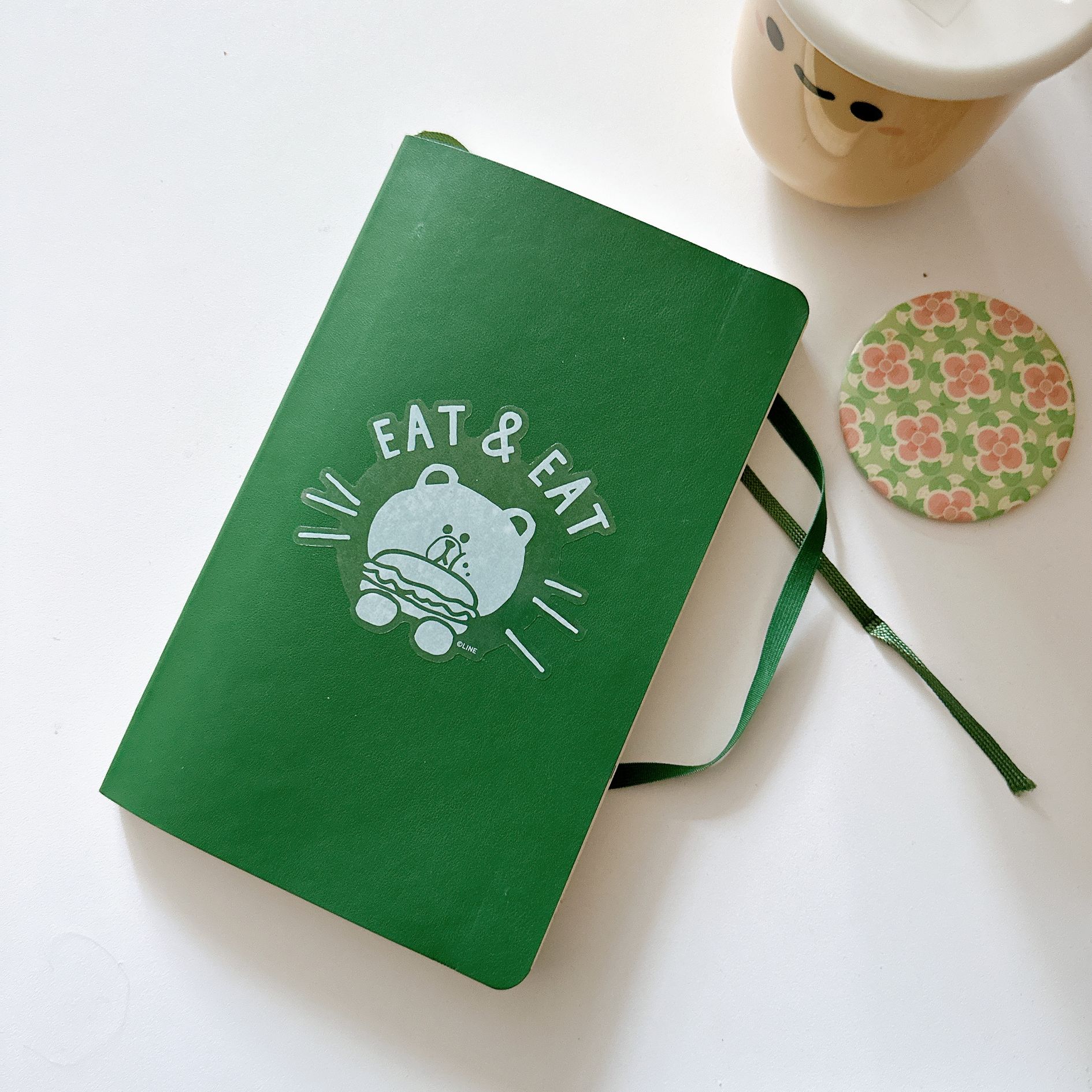 My journal is a large squared moleskin soft cover in green, with a LINE sticker from daiso on the cover
OK you can peek inside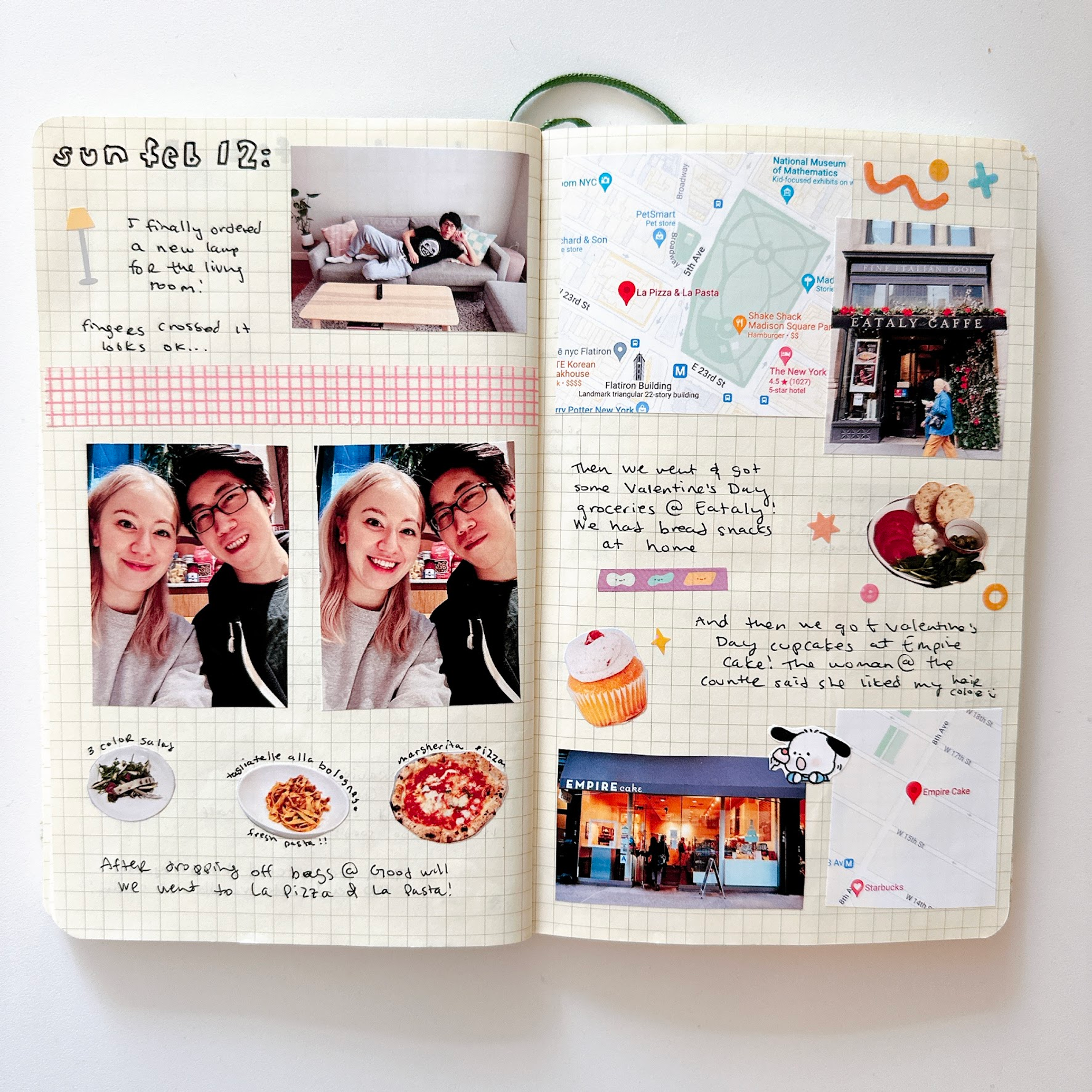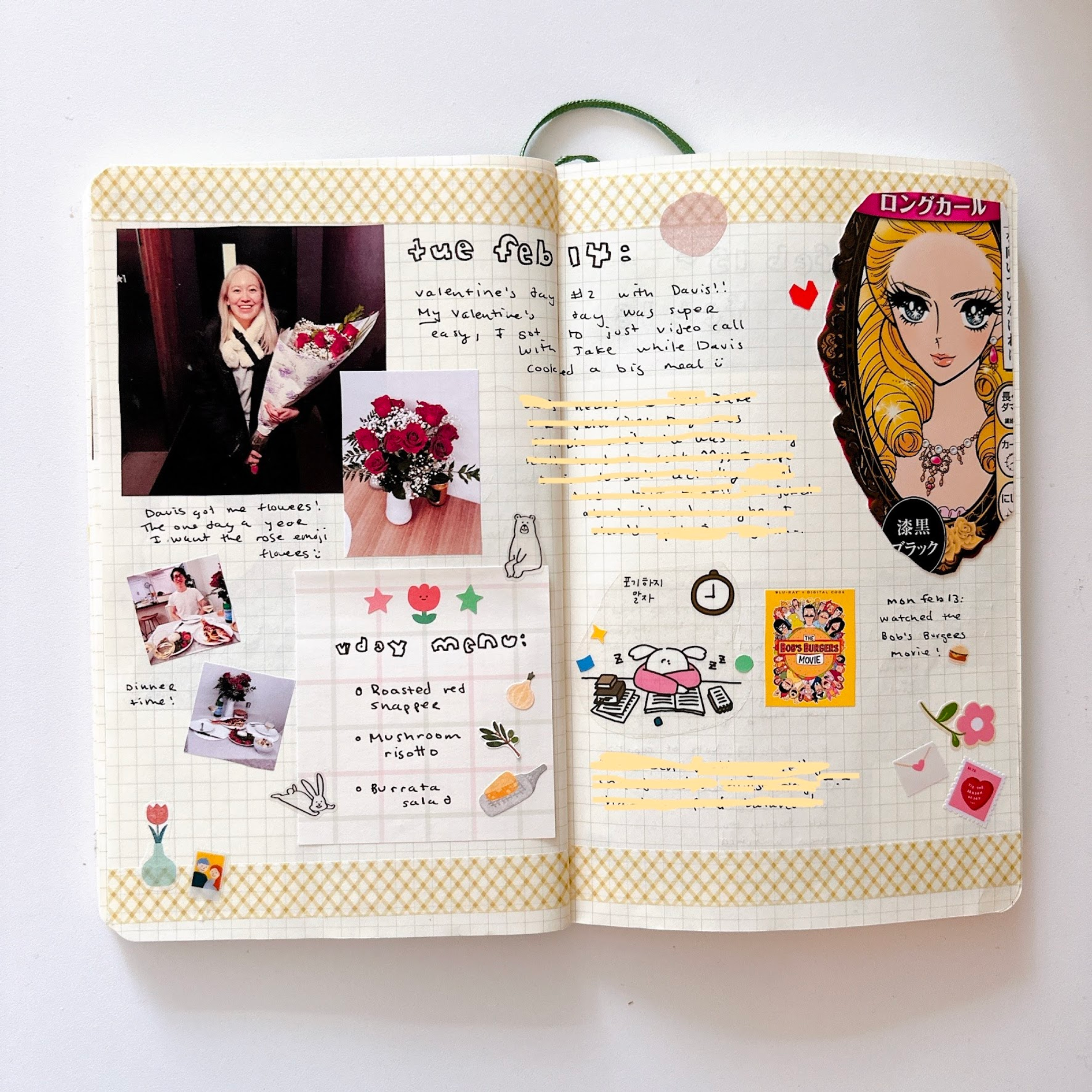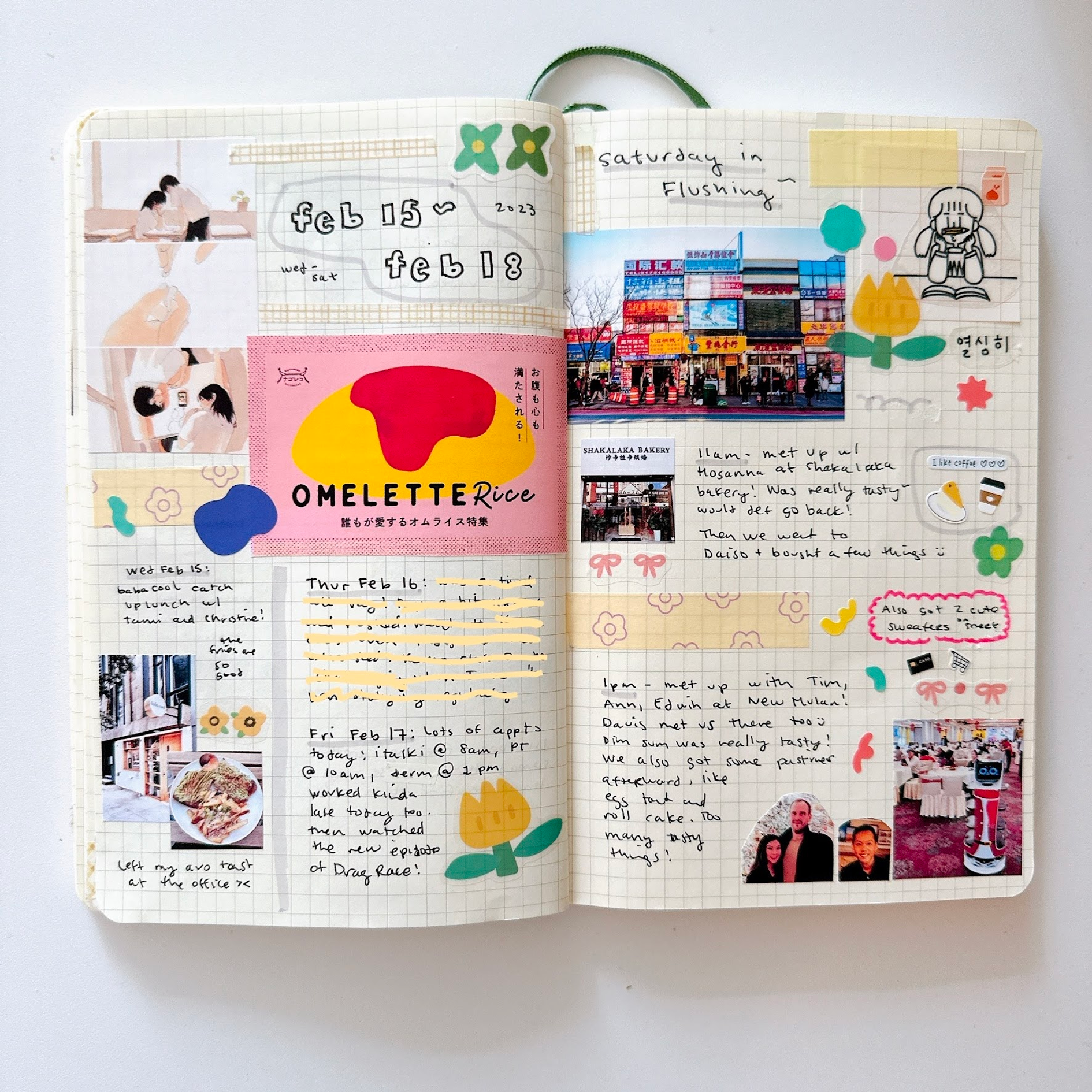 Habit trackers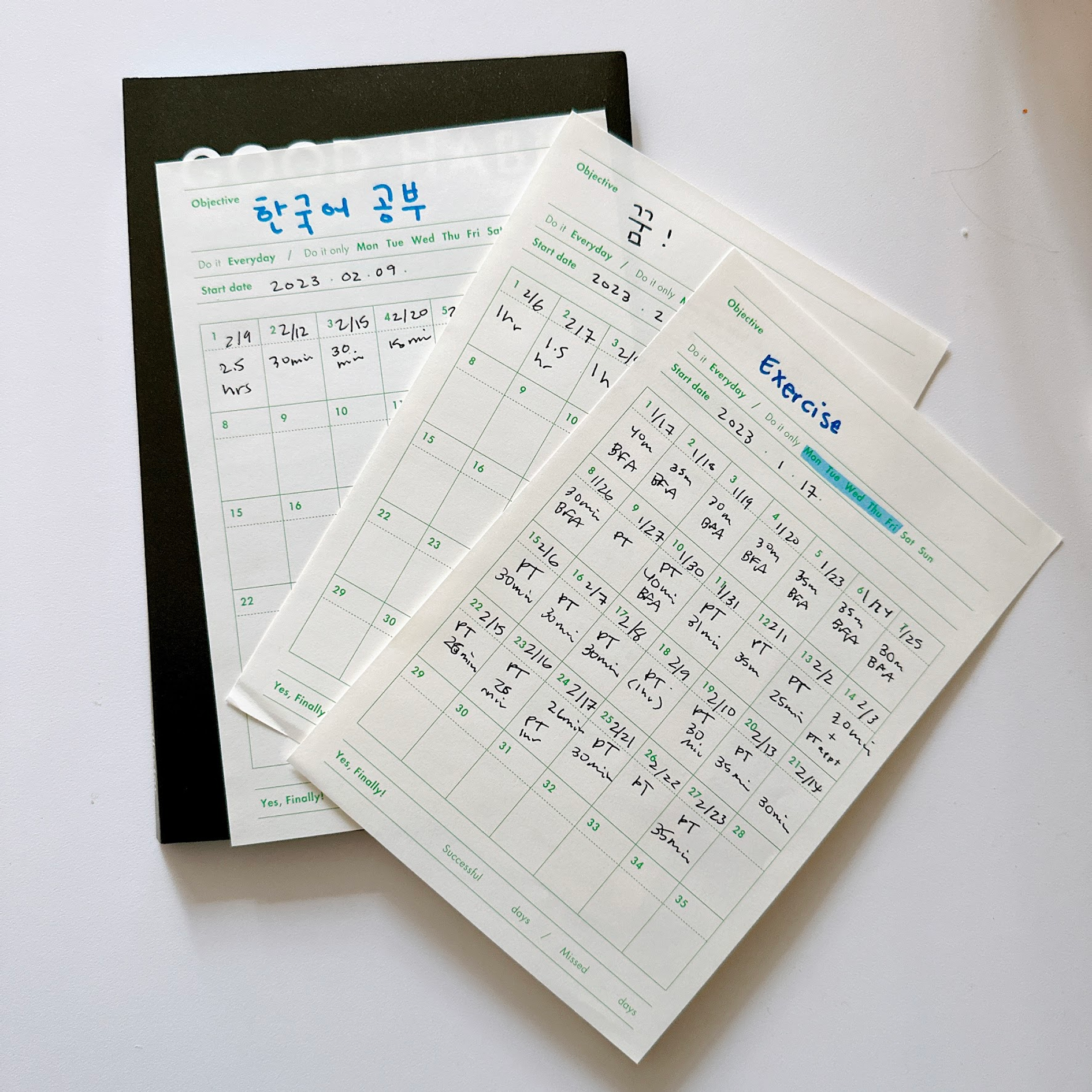 I love tracking habits through the Good Habit Tracking Memo Pad from oh, lolly day
Daily planner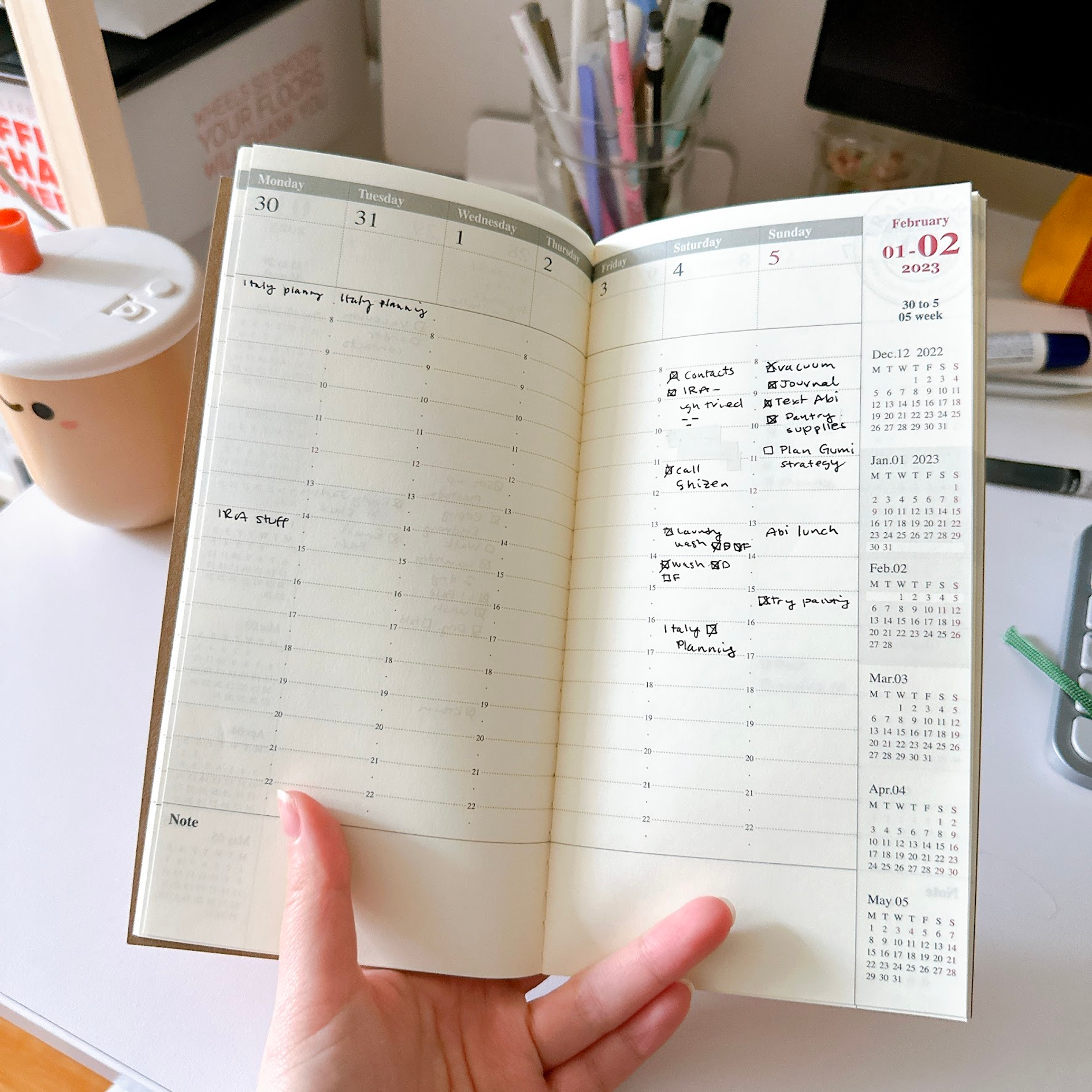 This year I'm trying out the travelers weekly vertical notebook for tasks and stuff, I end up using it more on the weekend than weekdays so I'm thinking about how I might fill up the empty space
Sticker binder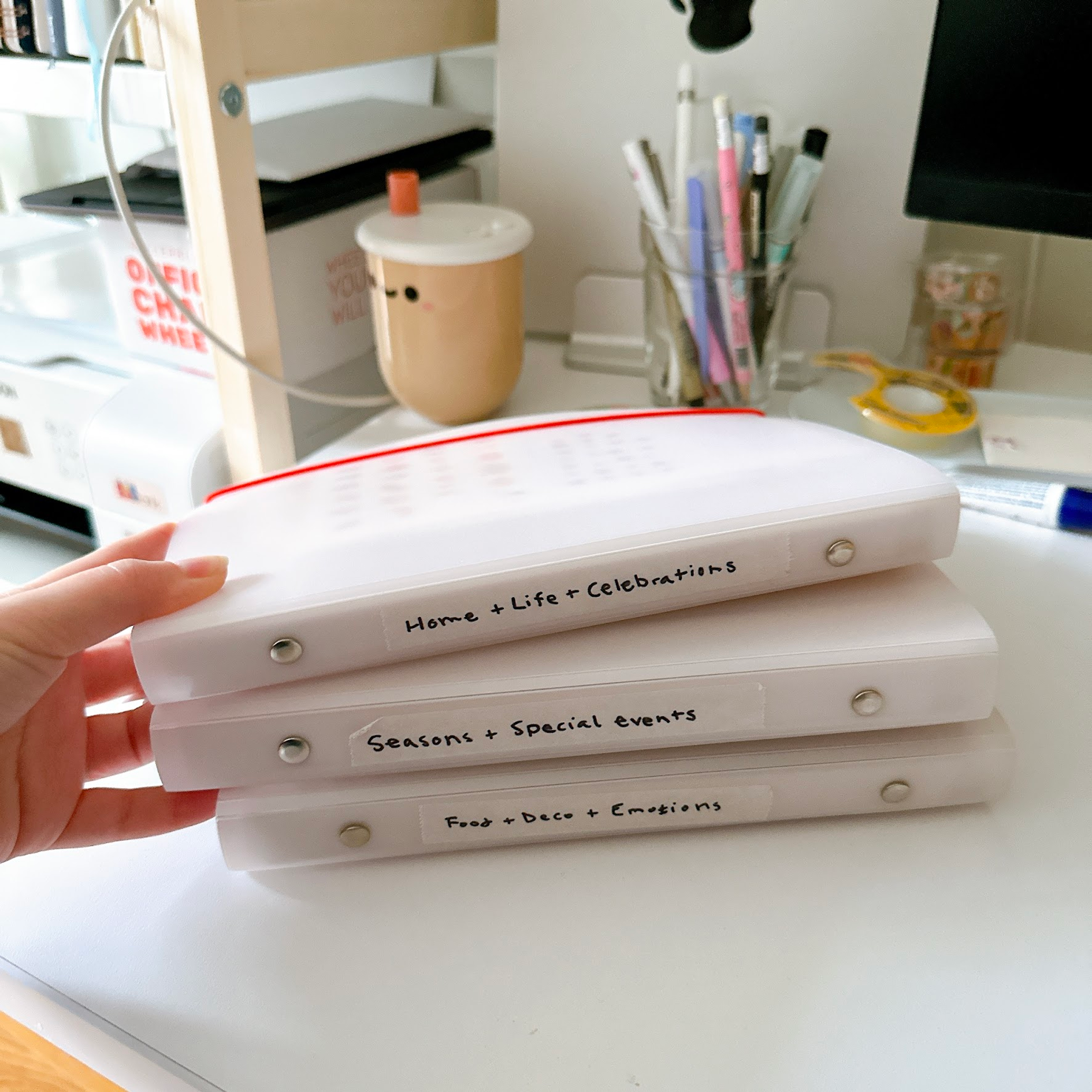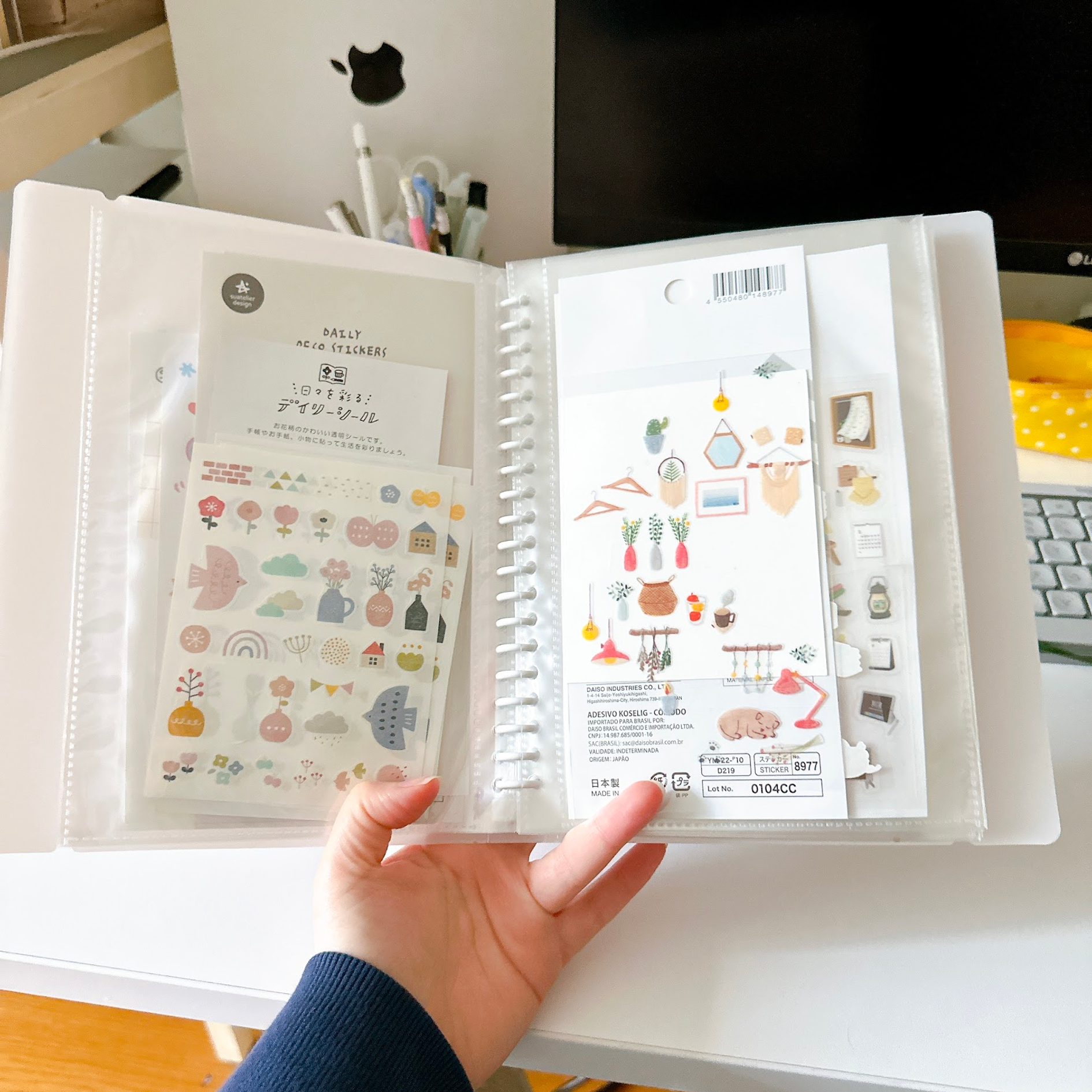 I have 3 sticker binders, 20 ring A5 sticker pocket from bookfriends
Pen cup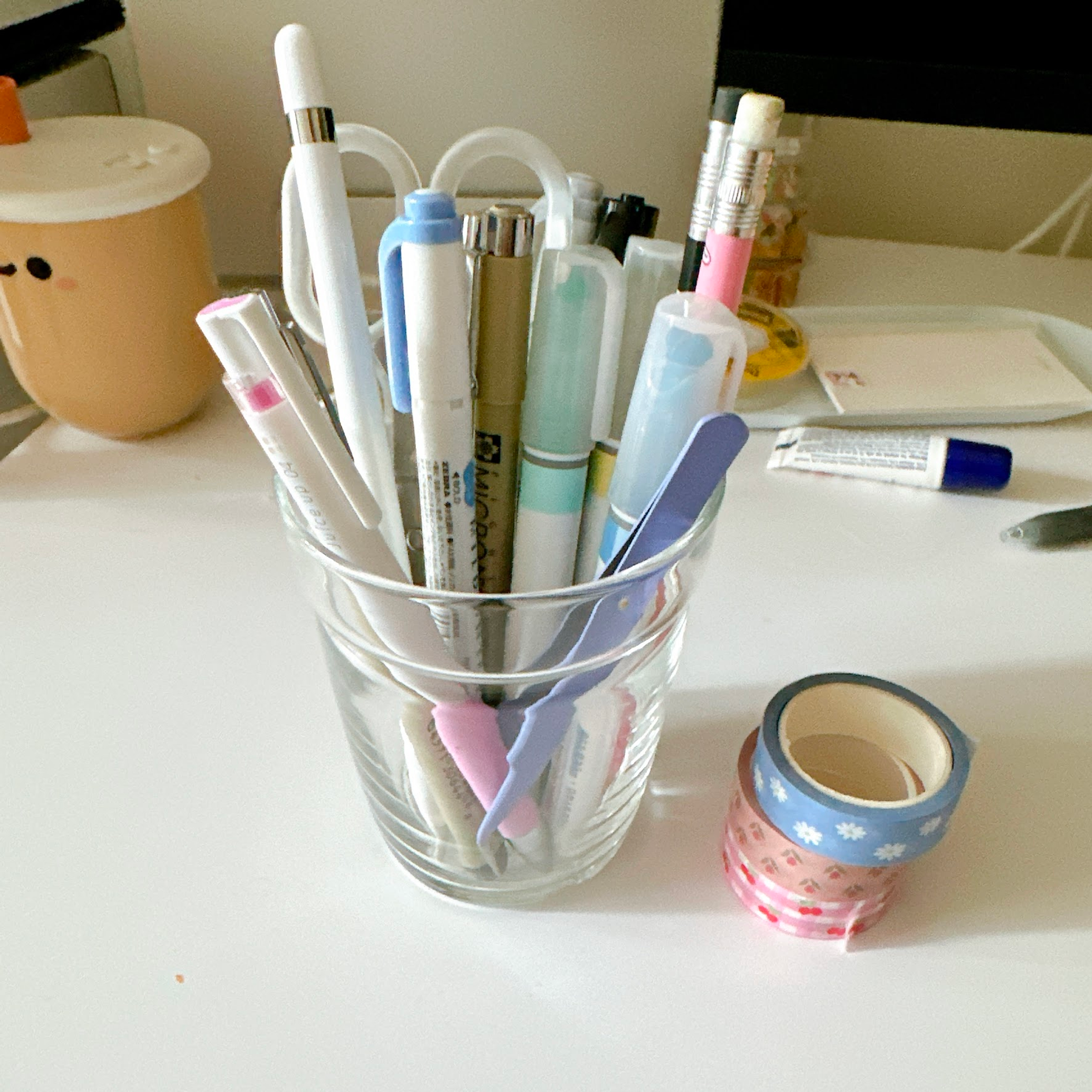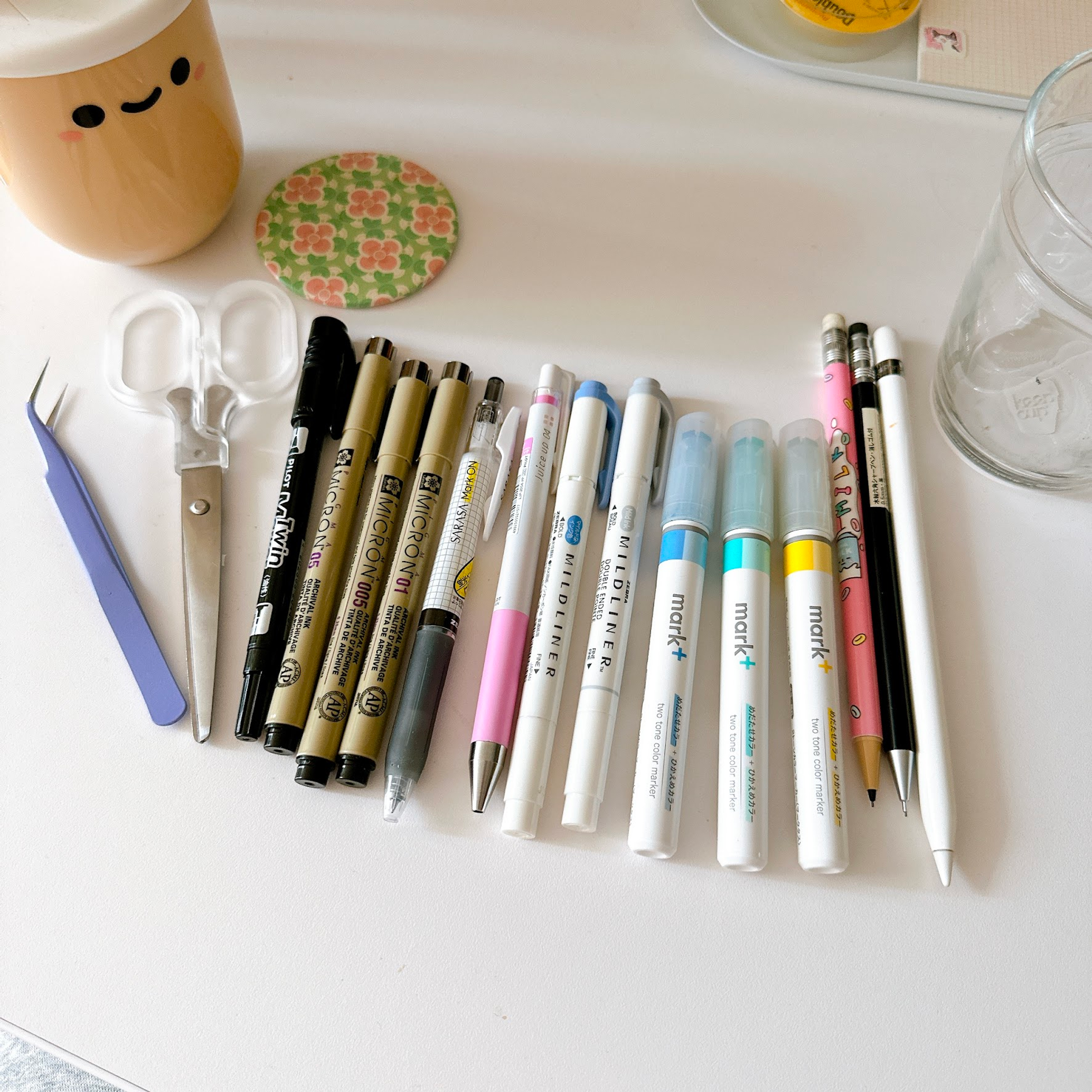 Right to left: sticker tweezers, muji scissors, pilot twin marker, sakura figma micron 05+005+01, sasara mark on 0.5, pilot juice up 0.4 in pink, a few zebra mildliners, a few mark+ two tone color markers, a few mechanical pencils and my ipad pencil
Desk things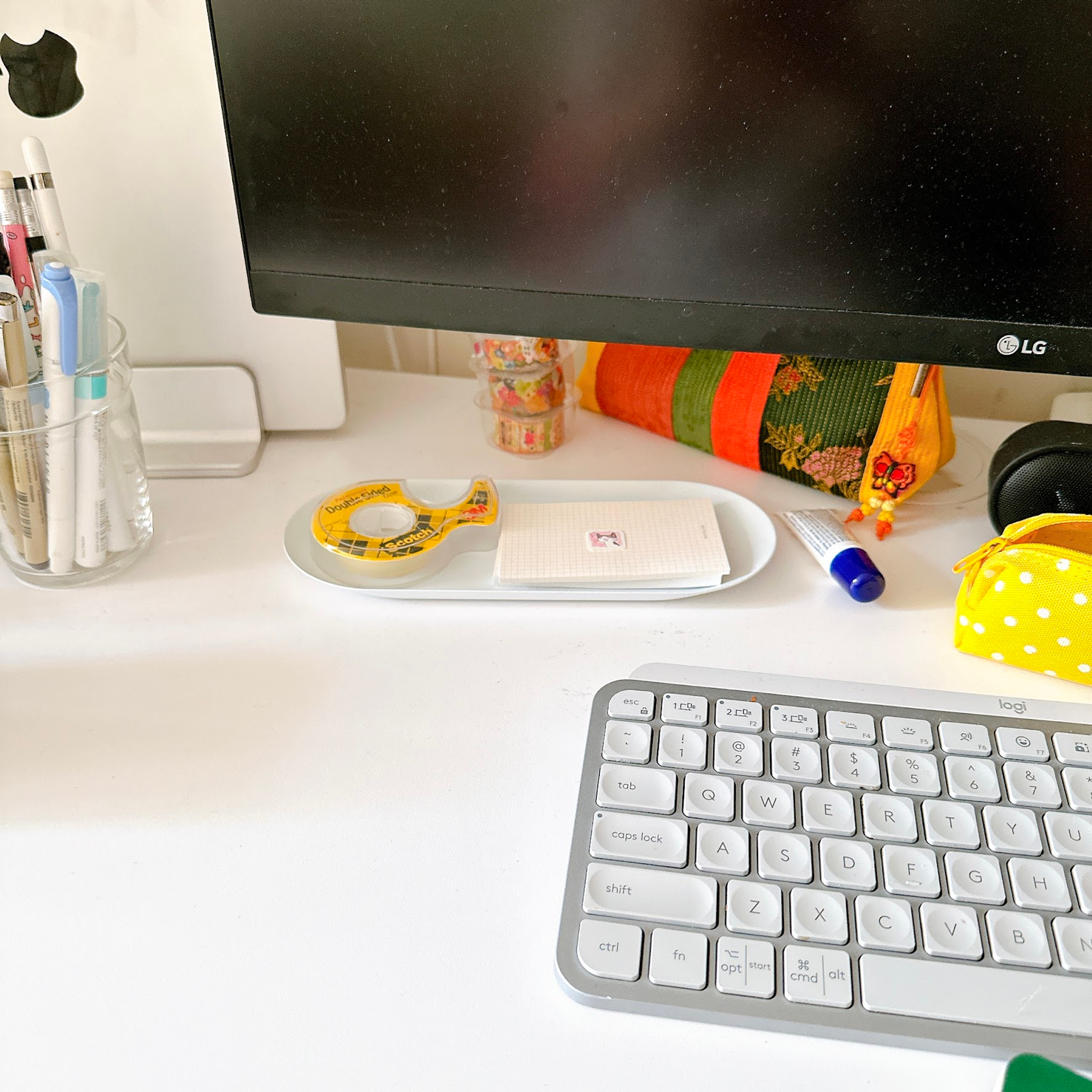 what else is on my desk?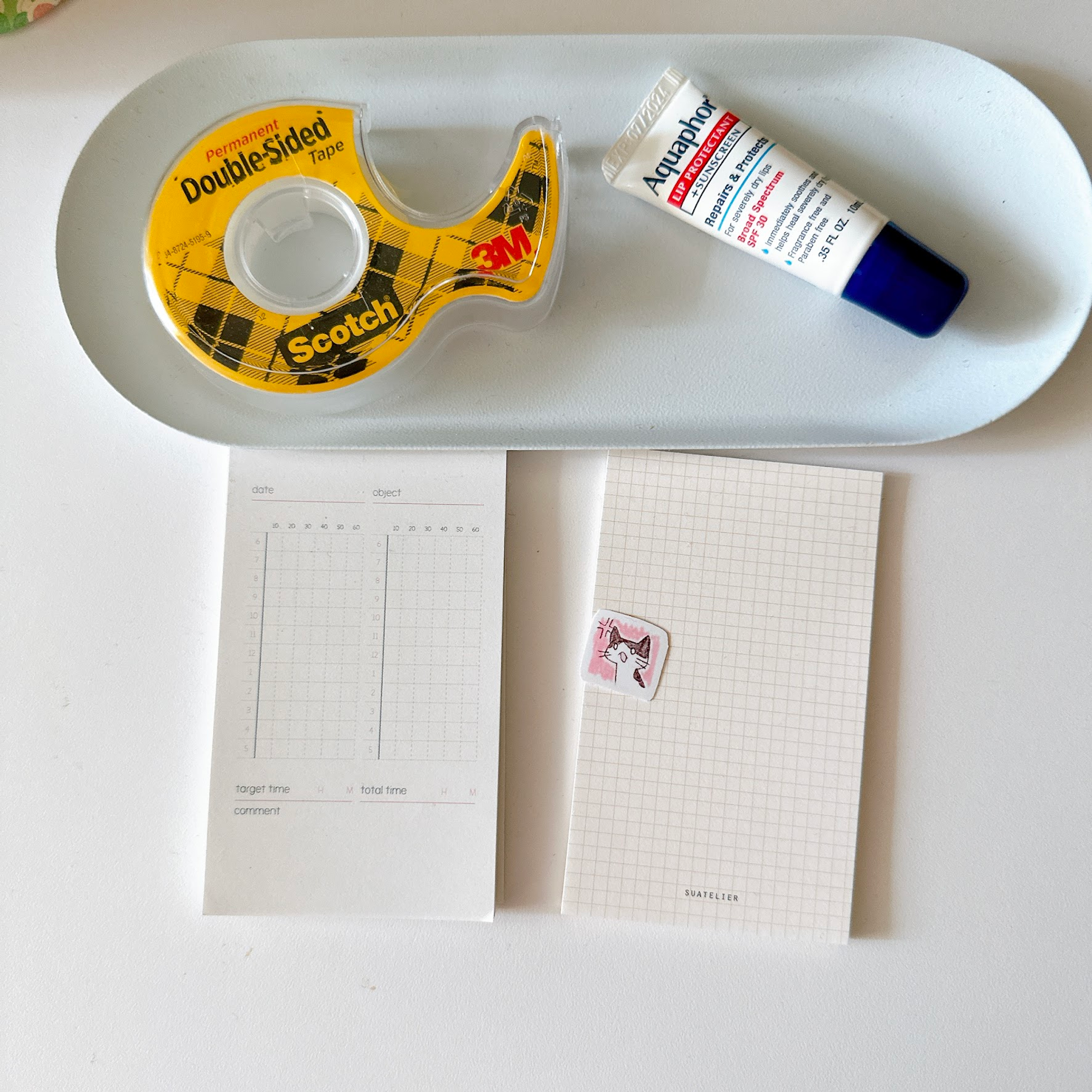 suatelier memo pads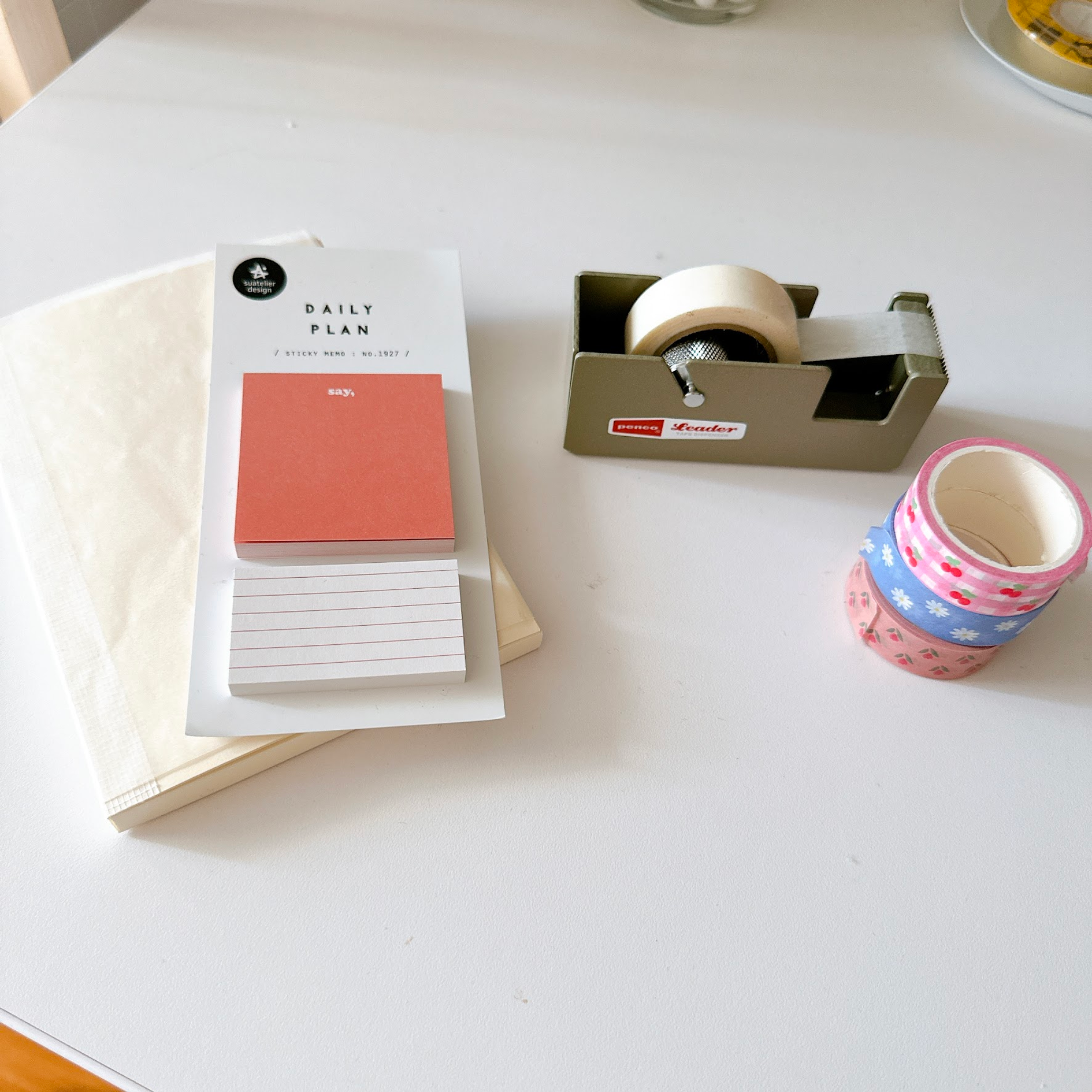 more suatelier memo pads, a midori md a6, penco tape dispense with white washi, a stack of washi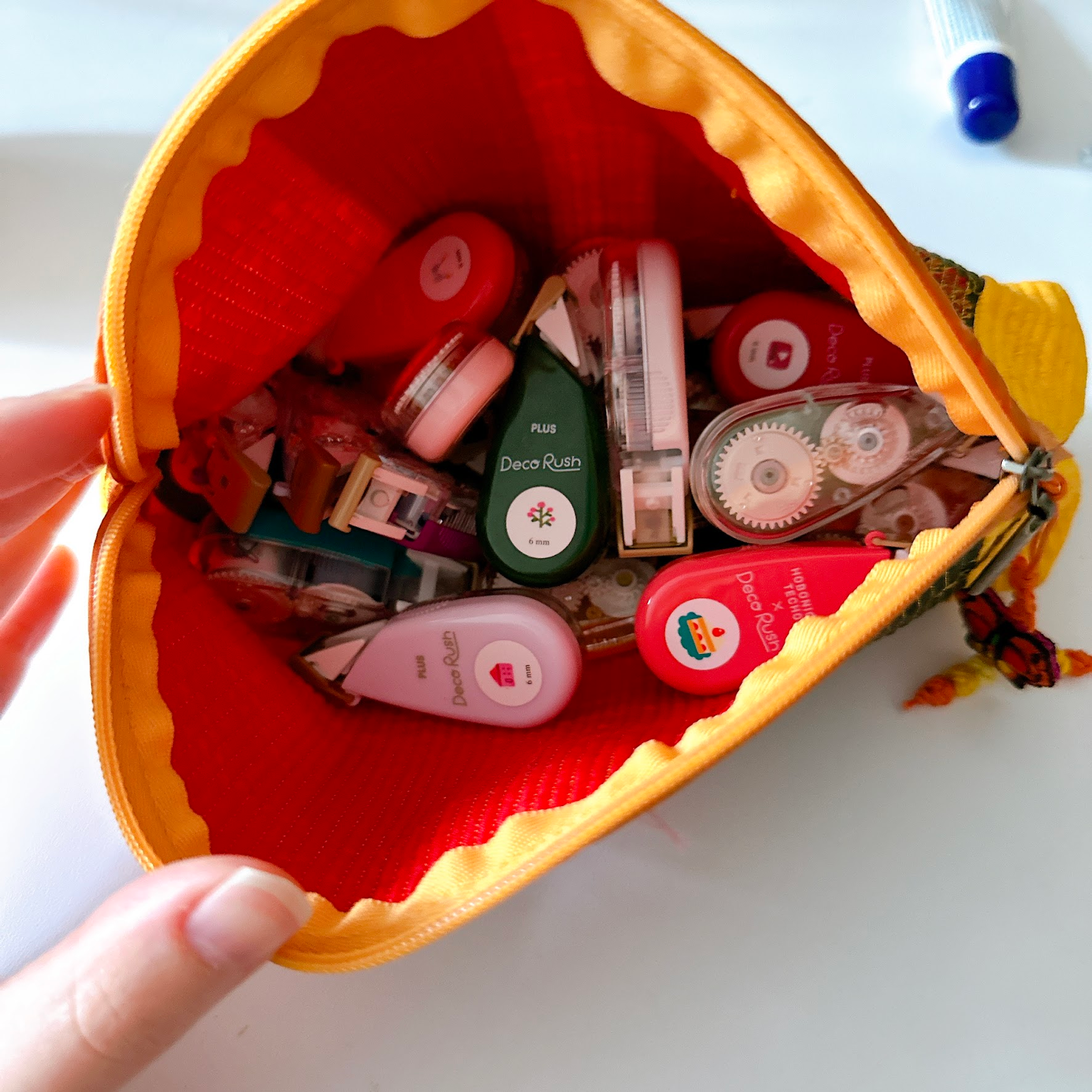 almost every plus deco rush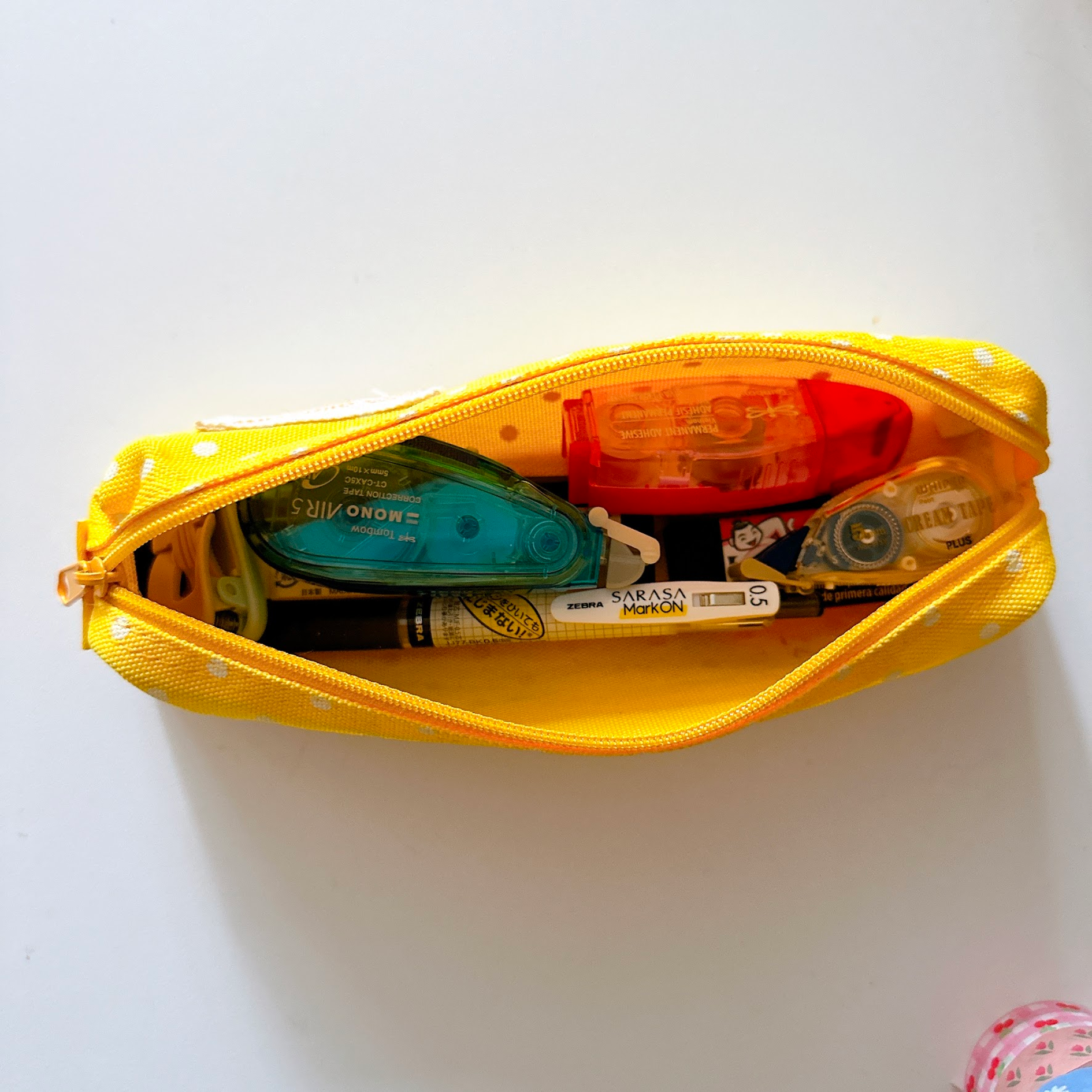 some correction tapes, adhesives, erasers & another sarasa mark on
Next to the desk things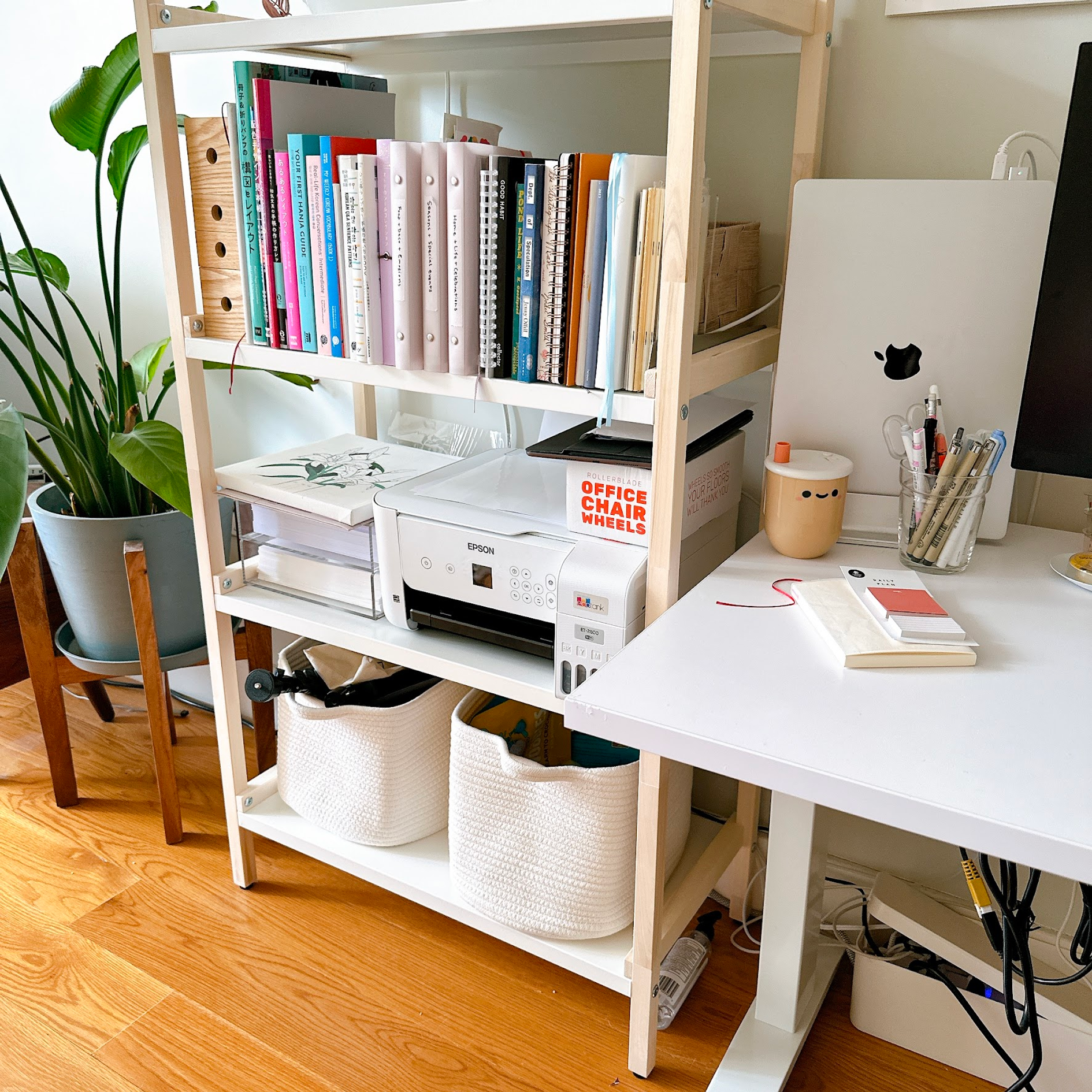 my bookshelf is my arts & crafts zone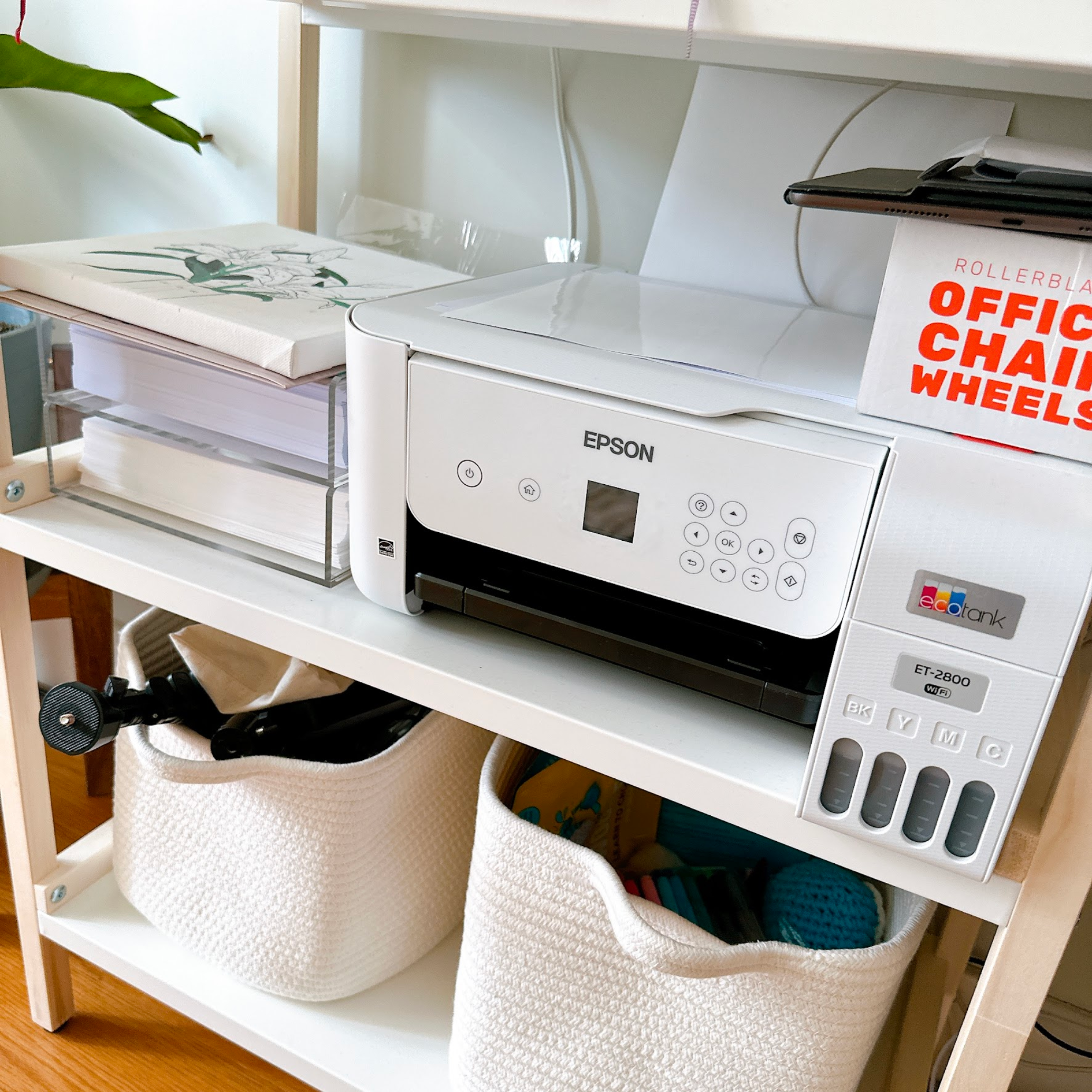 epson ecotank et-2800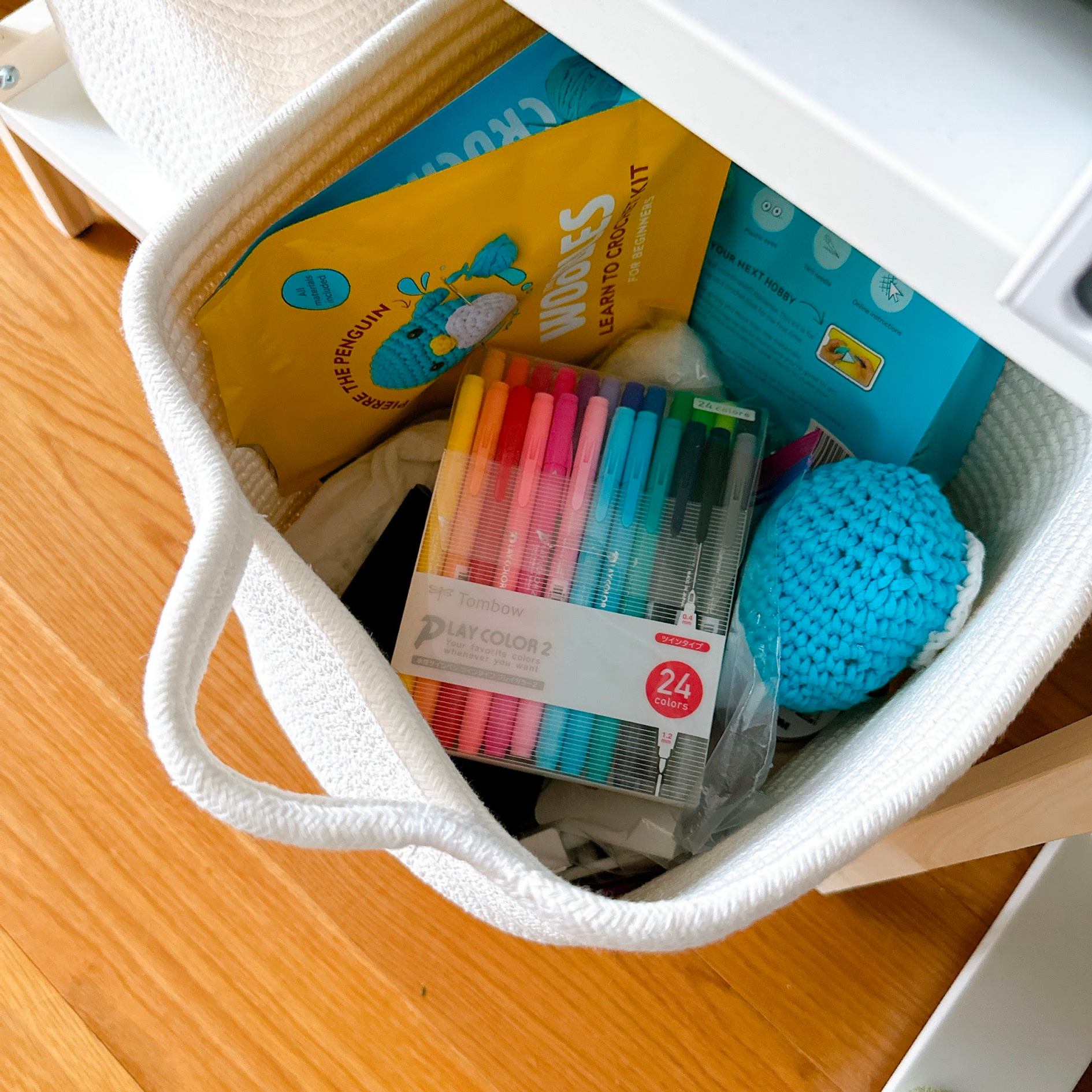 tombow playcolor 2 stash (& woobles kits)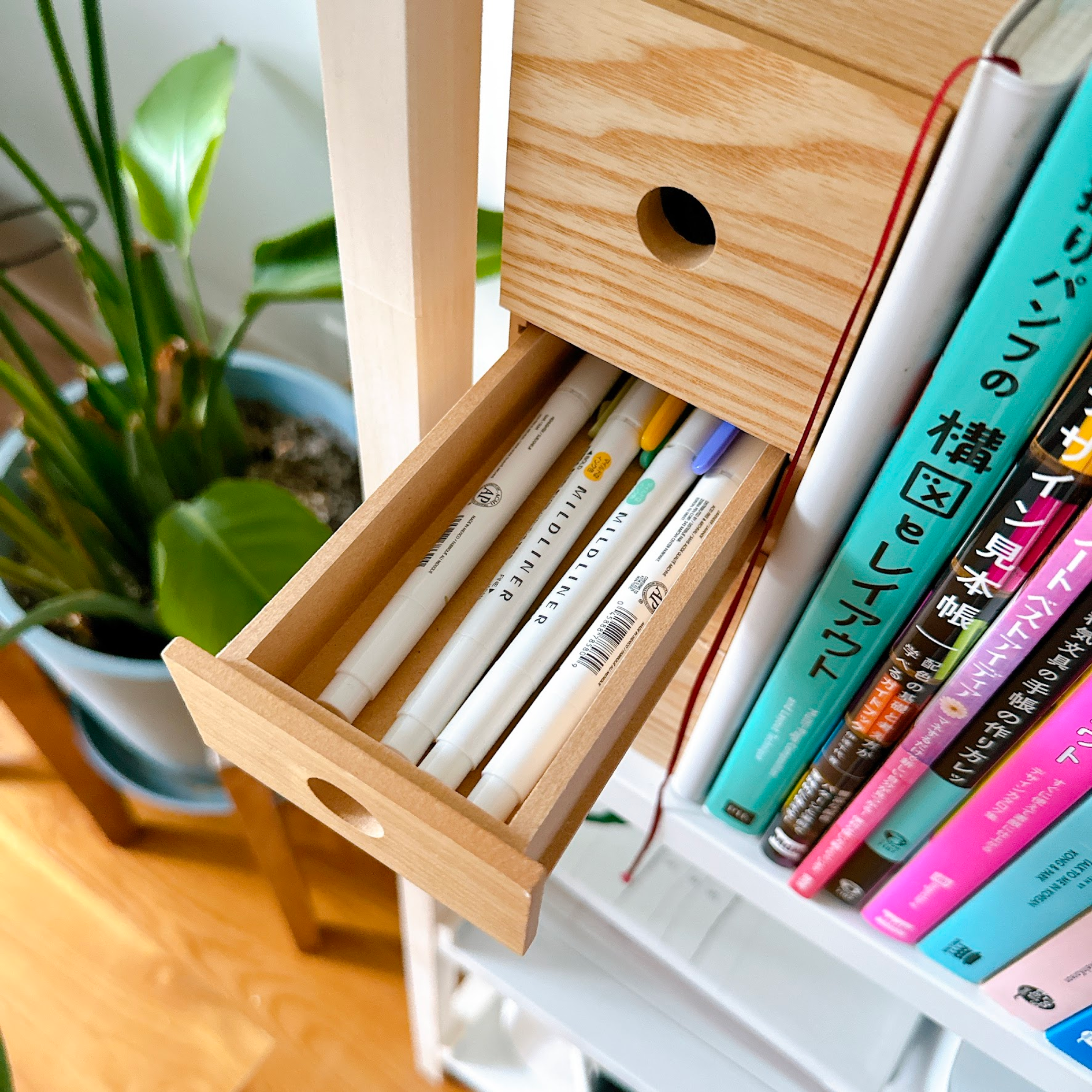 extra mildliner stash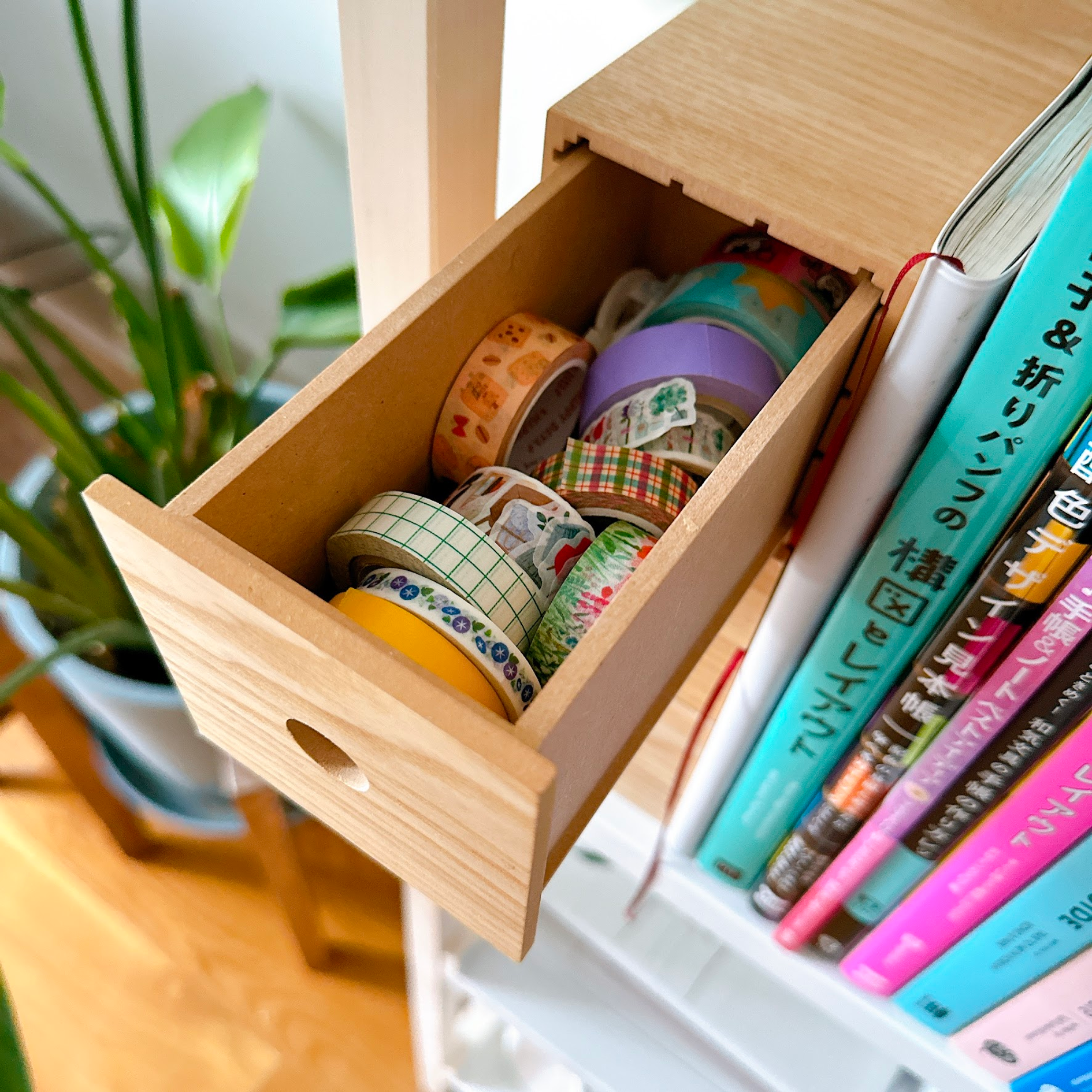 washi stash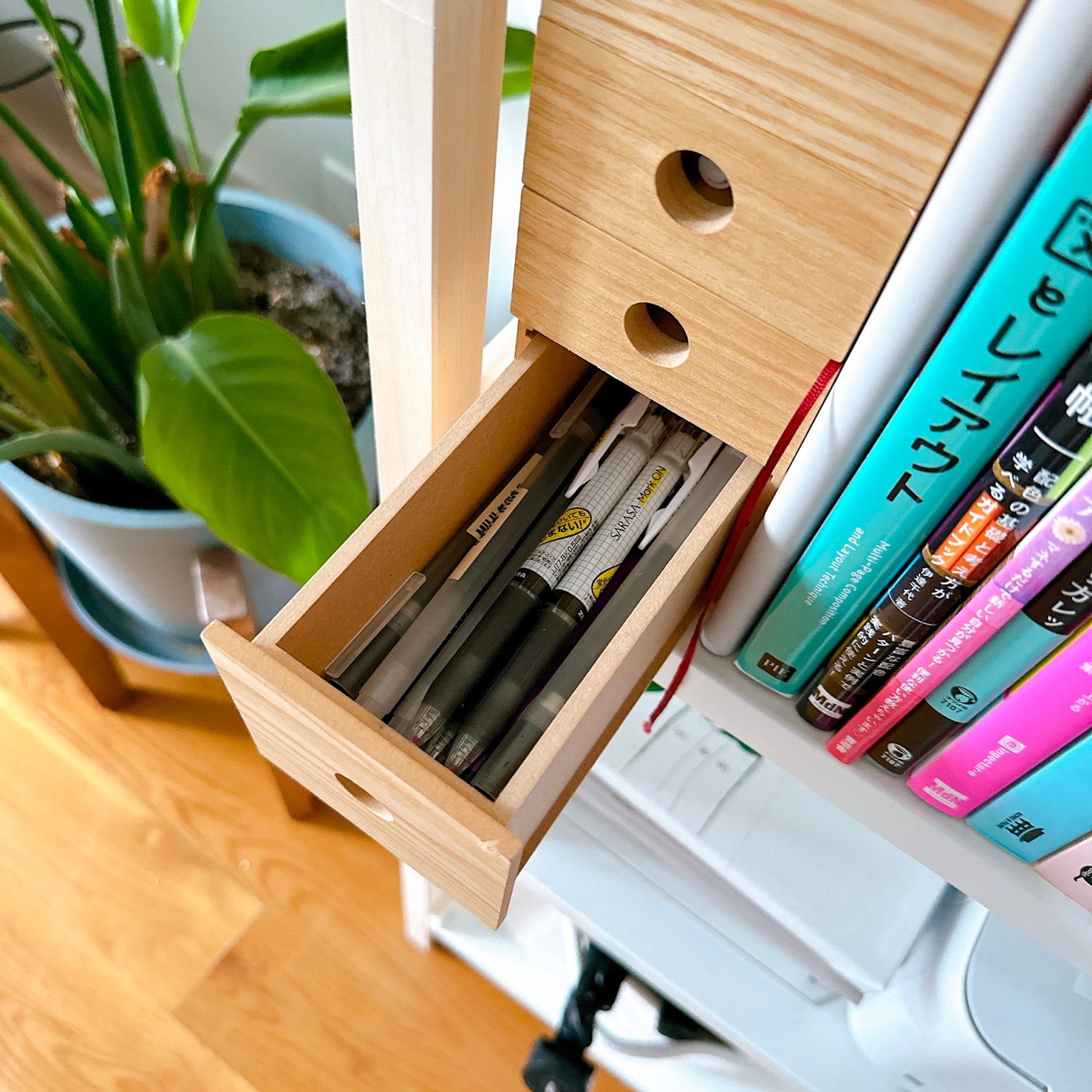 black pen stash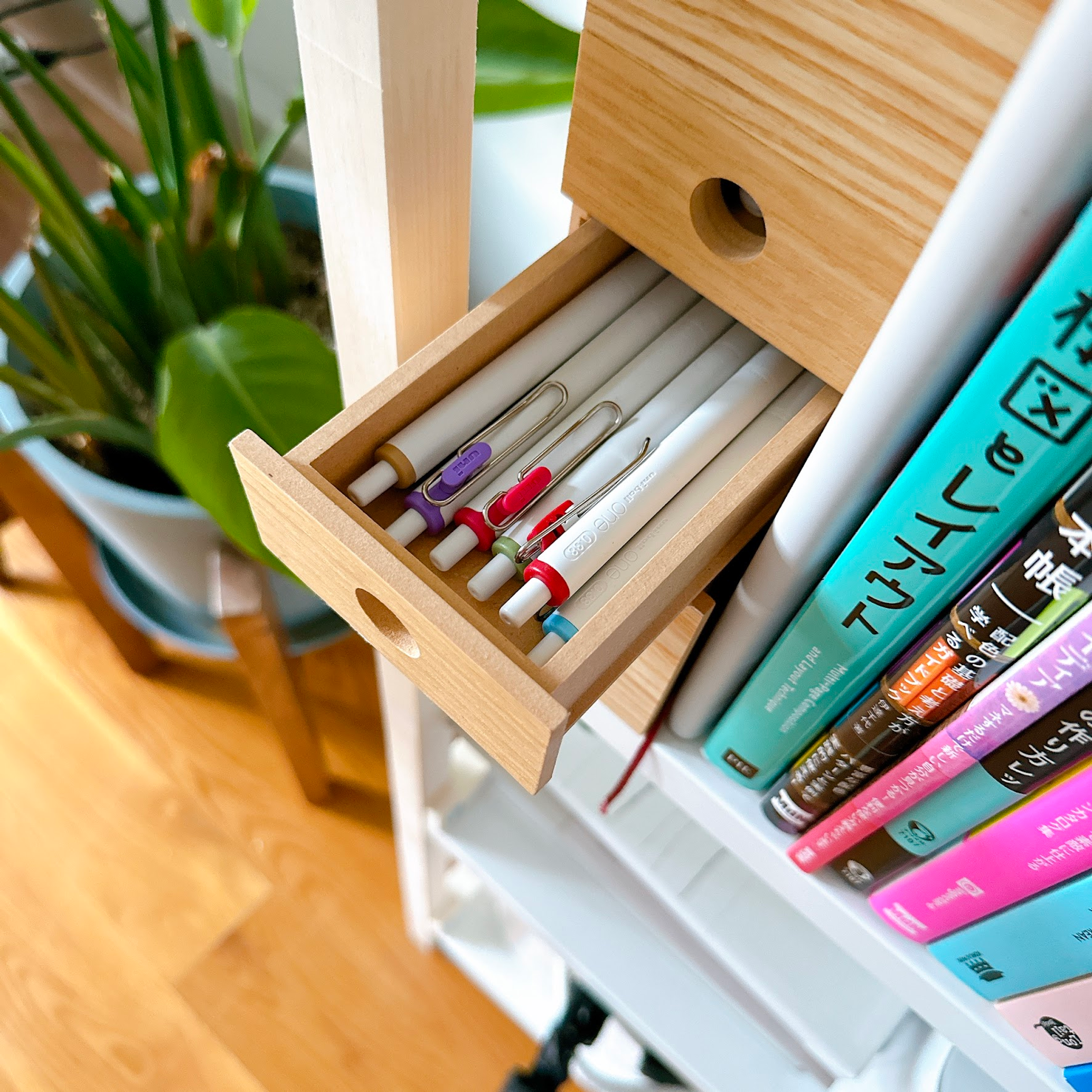 color pen stash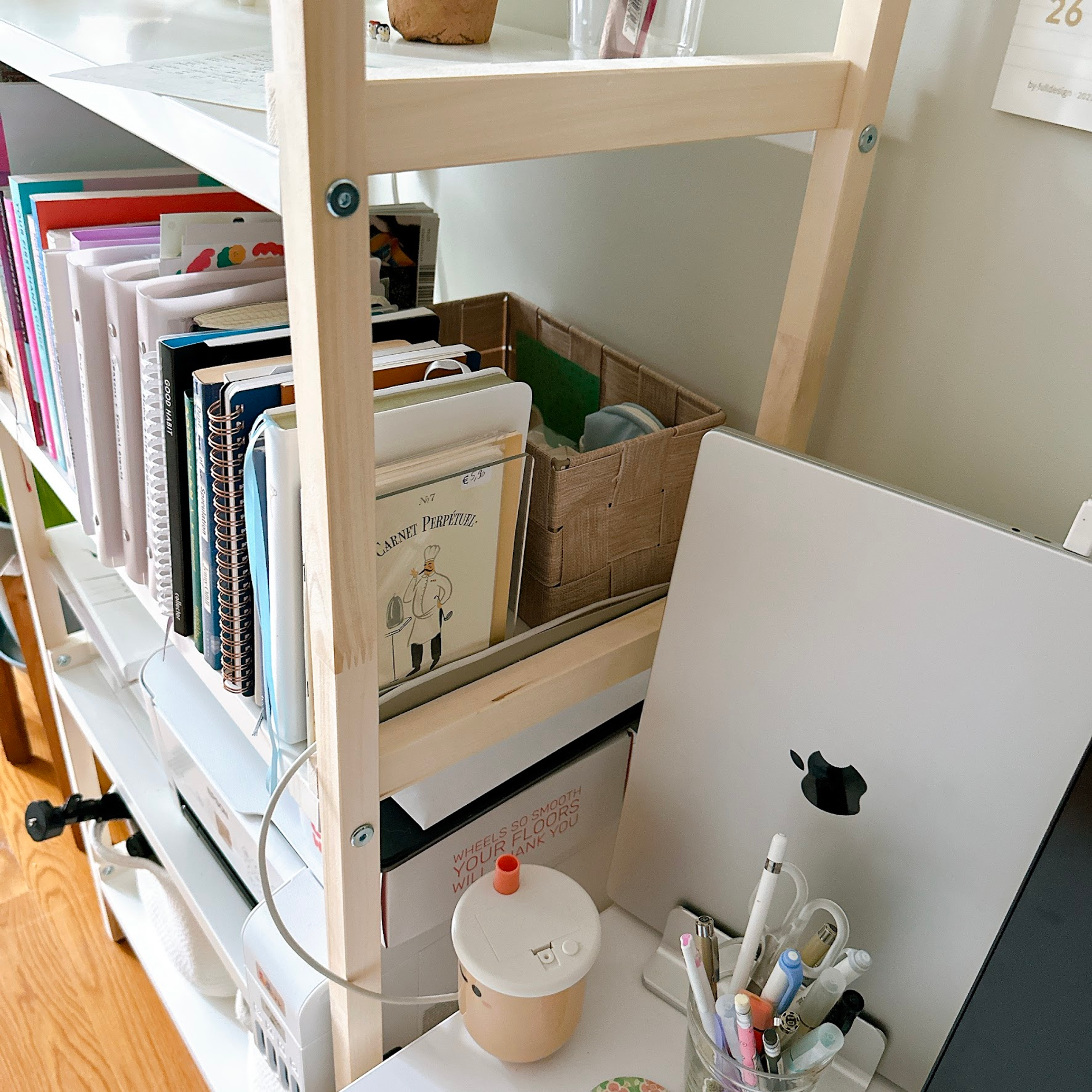 wait what's in the box?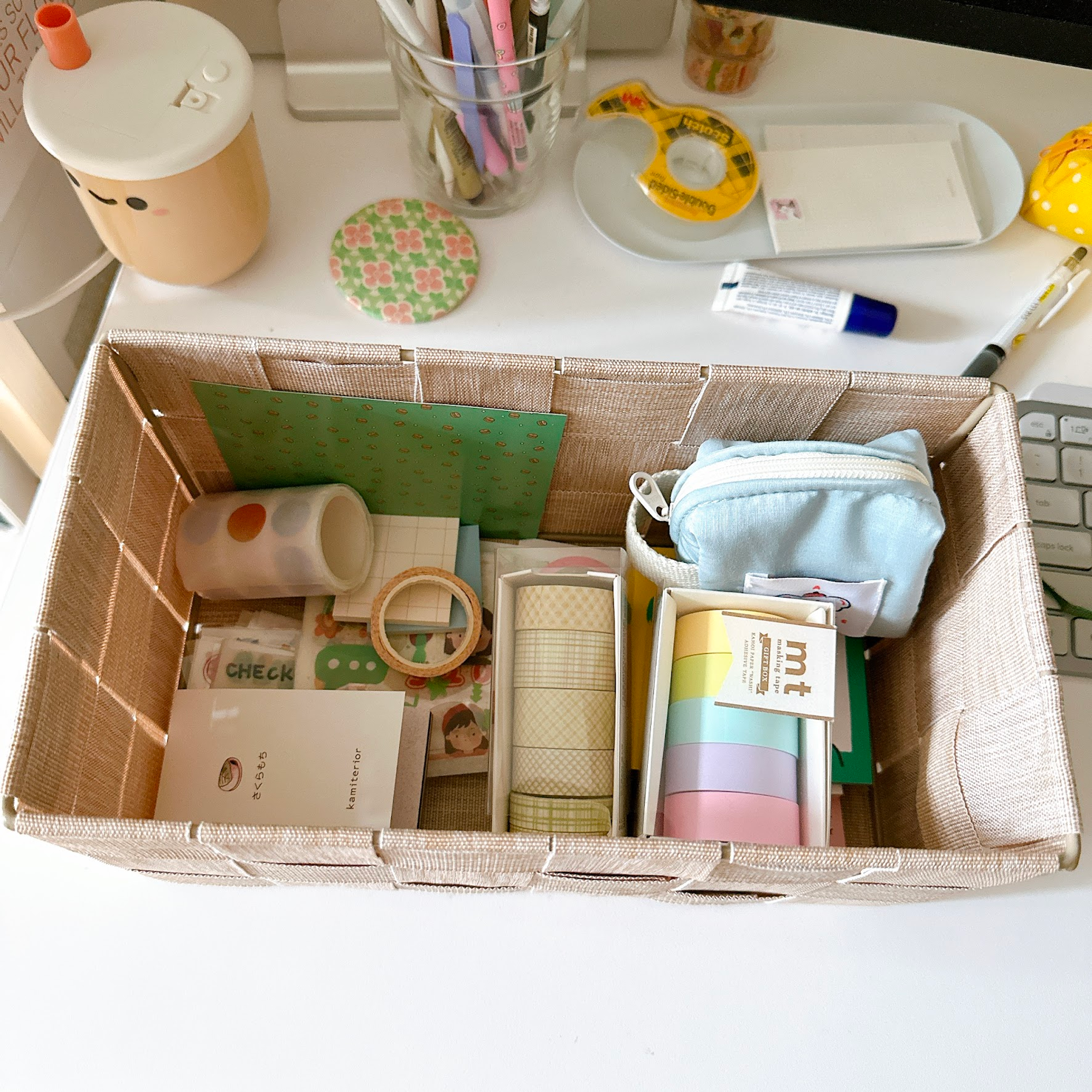 yeah more washis and stickers
??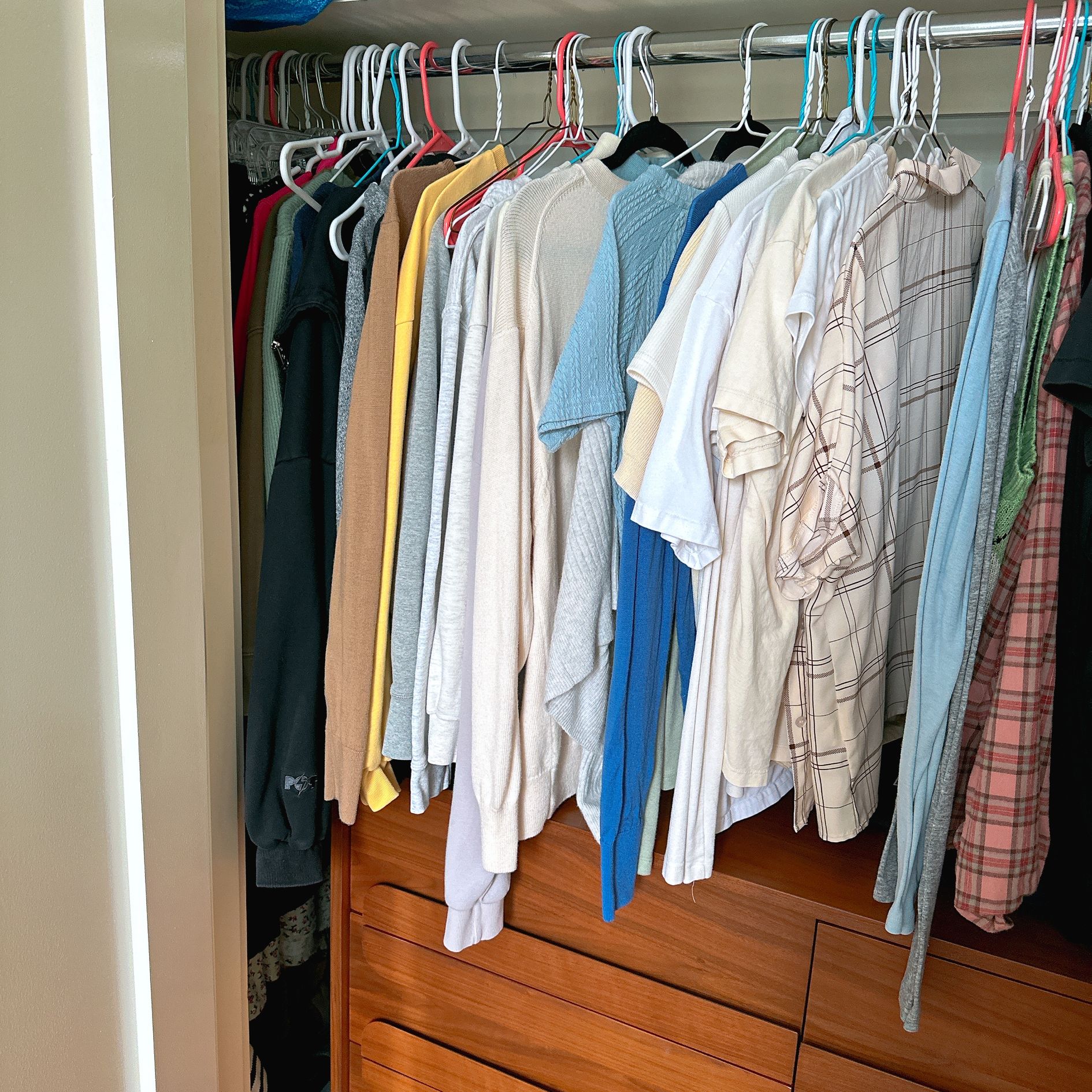 wait why are we in your closet now?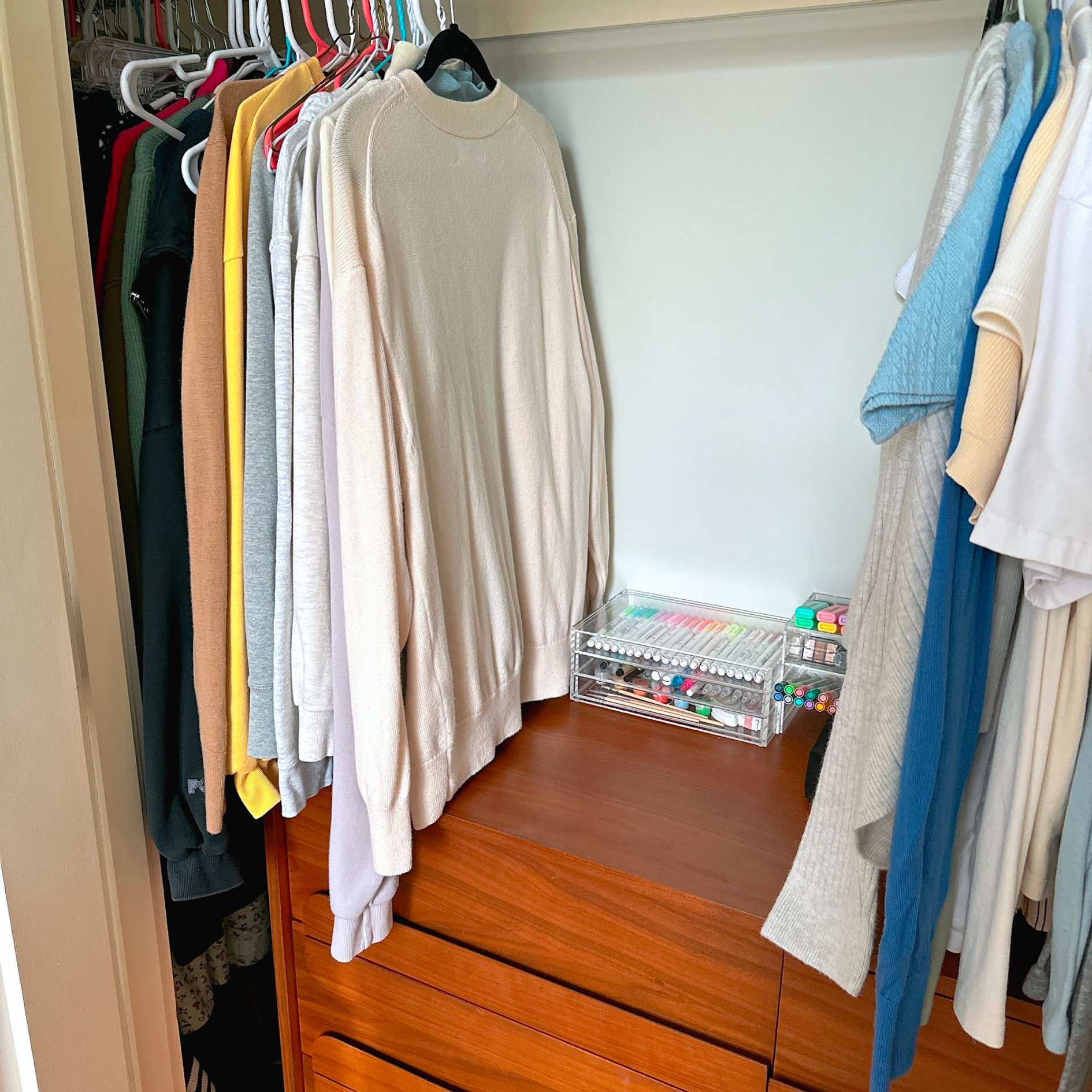 oh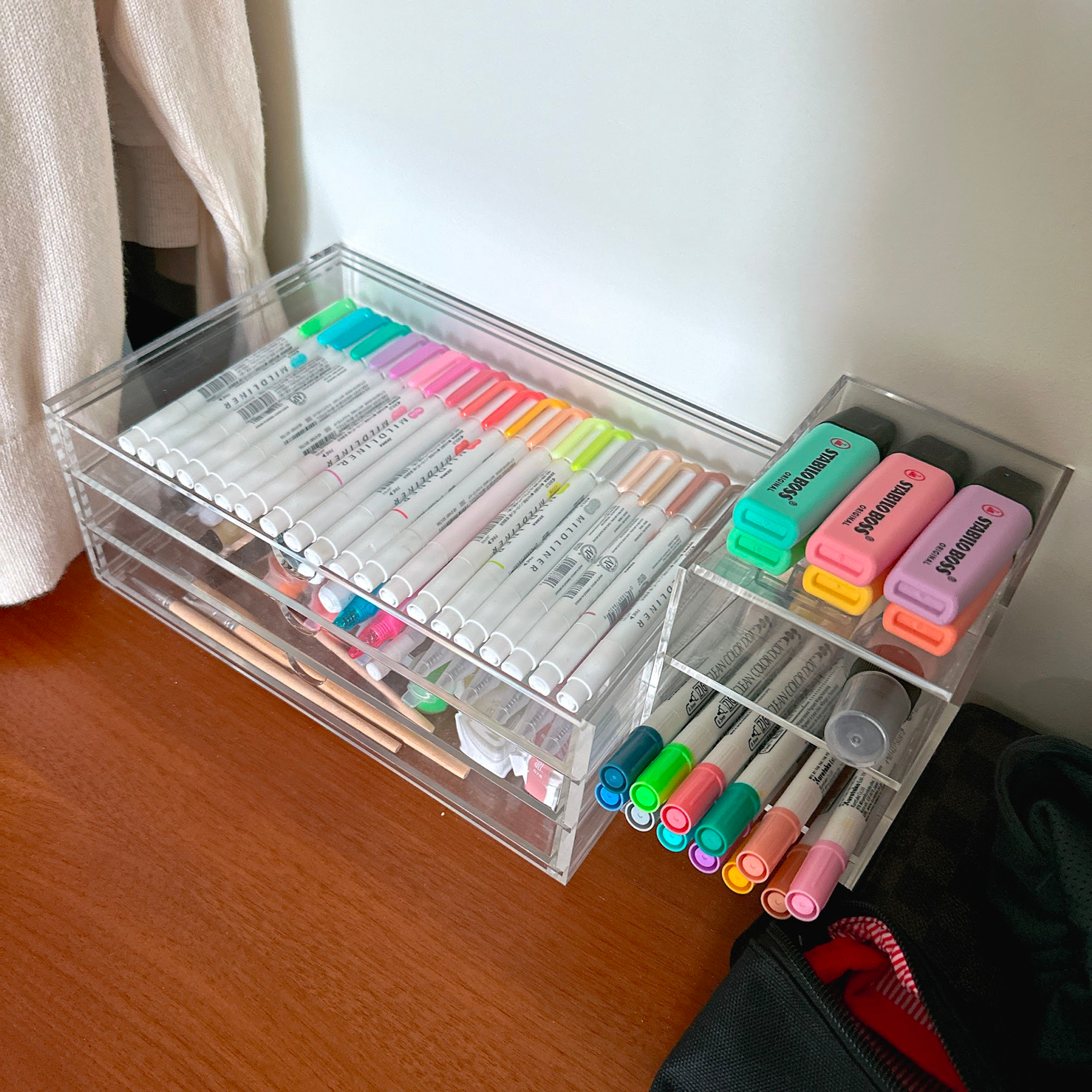 it's my overflow stash: mildliners, stamp pads, pens, markers, brushes